Saturday, April 23rd, 2016
Another April 23 is now upon us. Each year, on this day, we celebrate Shakespeare's birthday, acknowledging occasionally that he also died on this date. But as this year marks the 400th anniversary of Shakespeare's death, focus has shifted to the more morbid milestone. And since it was Shakespeare who taught us, in many ways, what it means to us as humans to face our mortality, it seems only fitting to celebrate his legacy on the anniversary of his death.
Celebrity Cruises is marking the occasion with a ten-day Shakespeare-themed cruise, and they have invited me to serve as the resident expert on all things Shakespearean. I'll be giving a series of four talks onboard the ship, moderating a round-table discussion, and escorting a shore excursion to Kronberg Castle, the real-life inspiration for Hamlet's Elsinore.
Naturally, I'm extremely excited about the opportunity. I'm not generally one to seek out opportunities to travel, but the chance to geek out on Shakespeare for ten days with some like-minded fellow passengers will be a unique experience. And so, I am resurrecting the blog, so I have a place to chronicle my journey.
I'm writing this from London, and the cruise will embark this evening from Southampton. We will be visiting Norway, Denmark, and Sweden, ending up in Amsterdam on May 2. I'll post updates here when I can. For example, here is a picture of me at the British Museum last night.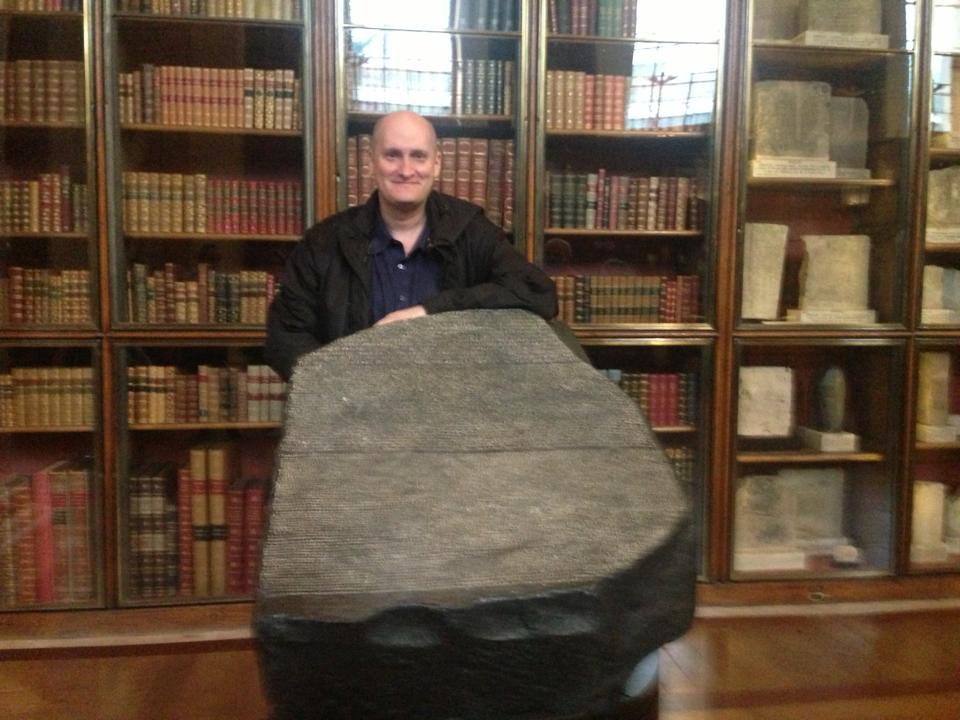 I'll post more updates when time allows. Till then, unto Southampton do we shift our scene.