Wednesday, April 27th, 2016
The cruise is now nearing the half-way mark. Because we spent our first full day at sea, I've already given three of my four talks on Shakespeare. I'll post more details about those in a later thread.
I'm having a lot of fun. Everyone has been so nice to me and very appreciative of the talks. Fellow passengers will come over to me and start conversations about Shakespeare, which has been the best part. There has also been other Shakespeare-related entertainment. The cruise had asked me to select four appropriately-themed movies, and their screenings have been additional opportunities to engage with the Shakespeare fans on the ship. For those interested, I chose the following movies:
• Richard III (1995) with Ian McKellen and Annette Bening
• Much Ado about Nothing (1993) with Kenneth Branagh and Emma Thompson
• Macbeth (2015) with Michael Fassbender and Marion Cotillard
• Shakespeare in Love (1998) with Joseph Fiennes and Gwyneth Paltrow
There is also a group of three talented actors who are performing scenes from Shakespeare throughout the ship. These scenes are popular among the passengers, and they make the theme of the cruise more ubiquitous.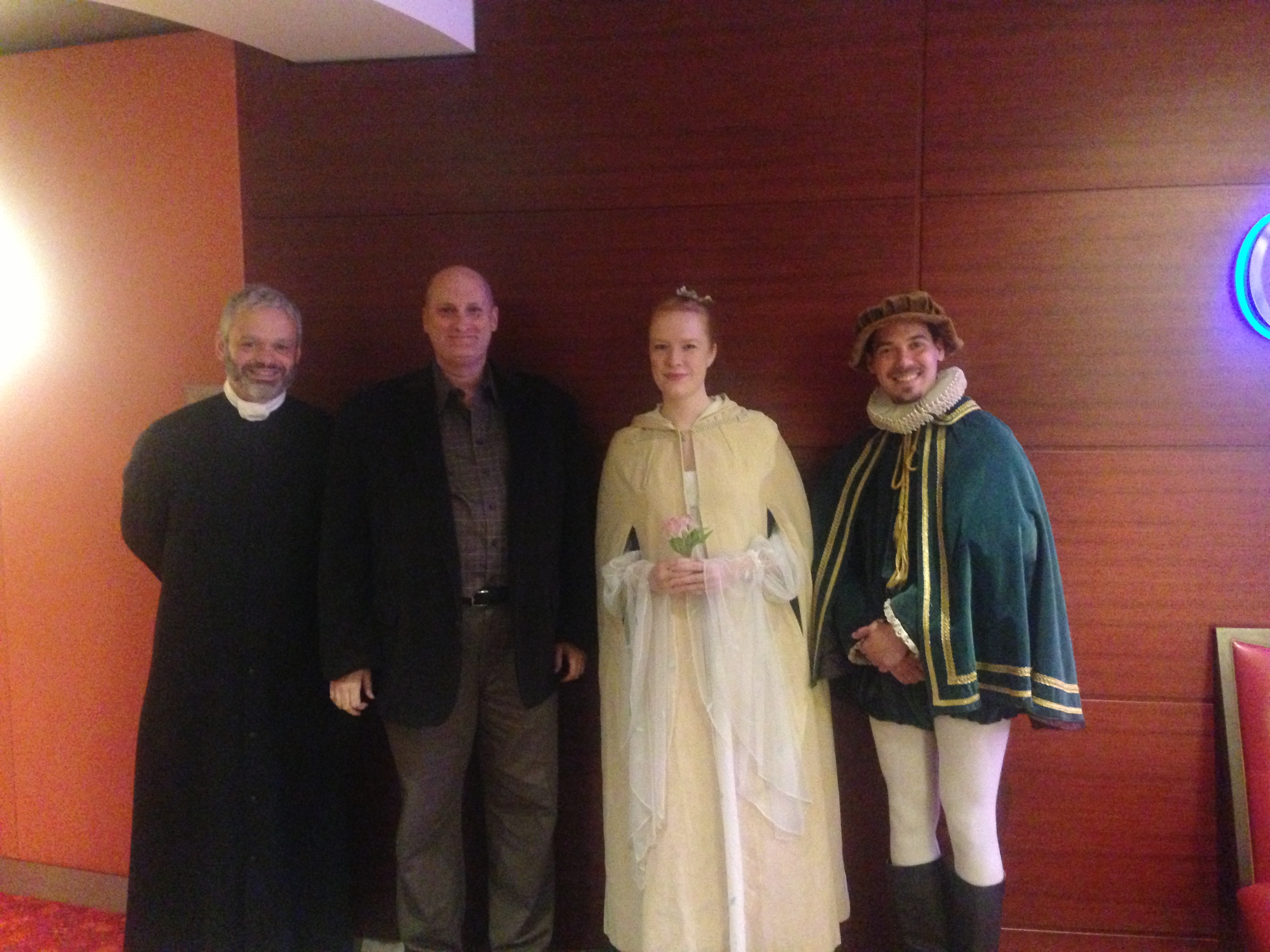 And, oh yeah, in addition to all of the Shakespeare stuff, I'm also on a cruise. The lifestyle keeps you quite busy and very well fed. The staff is almost as big as the passenger manifest, and they are highly professional and courteous. This is my first cruise, so the experience is somewhat of a sea change for me.
I also had a chance to visit Oslo, where we stopped for two days. I went to go see the Nobel Peace Museum, which had a thought-provoking exhibit about the targets that are used in the military of different countries around the world. They also have an exhibit showing the various people who have won Nobel Peace Prizes though the years.
Our next stop is Helsingor, the real-life setting of Hamlet, though Shakespeare referred to it by the Anglicized version of the name: Elsinore. I'll be escorting a shore excursion to provide some Hamlet perspective on the trip. But I've never been there myself, so it should be a great trip for me as well. I'll keep you posted.